Recycling of paper, plastics, glass, aluminum, and other used materials has been going on for a number of years. The oldest recycling project in Australia is connected with the recycling of newspapers. In fact, Australia is number one amongst the Northern European and Australian countries for our recycling of paper. While we have reached a very impressive third place standing in recycling progress, https://recyclingnearyou.com.au/education/faq, there still remain other areas where we need to catch up to our neighboring countries.
Western Australia's recycling efforts move into full swing with the passage of the Waste Avoidance and Recovery (WARR) Act of 2007. Perth's Backyard Bins services in the recycling of household, industrial, and commercial materials began their efforts in making our area cleaner, greener, and more environmentally sustainable years before the WARR was enacted. Backyard Bins has been, and continues to be, fully committed to adhering to all of the local government's rules and regulations regarding waste management. The majority of the material placed in the skip bins from Backyard Bins is separated and recycled.
The latest report from the Western Australia's Waste Authority on recycling achievements http://www.wasteauthority.wa.gov.au/publications/annual-report-2017-18, shows that our waste management has made great strides in all areas of recycling, but those improvements are still below the state's target goals. One example is Household Waste Recycling, currently at 38% participation amongst the qualifying population, which is 27% below the state's goal of 65%. To increase awareness and recycling rates, local governments are participating in better collection systems such as Food Organics and Garden Organics (FOGO) collection bins.
Two major achievements in our waste recycling efforts are the expansion of the Better Bins Kerbside Collection (Better Bins) program to 40% of the Perth metro area and the implementation of the plastic bag ban across the entire state. In an effort to make Western Australia a low-waste society, the Better Bins program expands the current two curbside colored bins from yellow lids and green lids to include a new red lid bin. The yellow lidded bins remain for co-mingled recycling materials, the green lidded bins remain for organic waste, and the new red lidded bins will be for general waste. A list of the various materials and what type of recycling system applies to the materials can be found at https://recyclingnearyou.com.au/materials/. Additional information regarding residential and commercial recycle programs can be found at: http://www.wasteauthority.wa.gov.au/residential/recycle/, and http://www.wasteauthority.wa.gov.au/commercial/recycle/.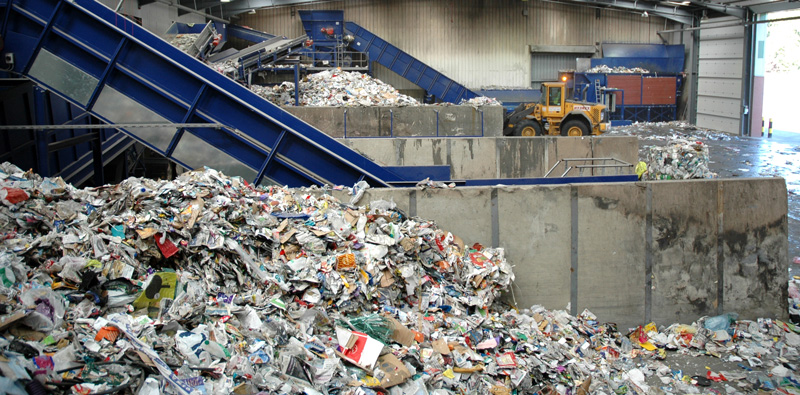 In total, Western Australians are more aware and committed to waste removal and recovery efforts. Currently, more than 60% of all waste materials are being recycled. Suppliers of soft drinks like Pepsi Cola and Coca Cola, and food products such as Nestles, are joining in the effort to improve our environment by using recycled plastic and other products in their packaging. These are all great successes, and yet, we can, and will, do more in the coming years.
In January of 2018, the largest recipient of our recyclable waste, China, imposed a ban on 24 varieties of recyclable materials. Today, State, Local, and Federal governments have yet to resolve how to handle the waste materials that are building up in landfills, https://www.abc.net.au/news/2019-1-11/australias-recycling-crisis-one-year-on-whats-changed/10701418. The Waste Management Association of Australia's Chief Executive Gayle Sloan, stated that Australia needs to build recycling facilities here instead of exporting these materials to foreign countries. Sloan also suggested that new jobs would be created as the locally recycled products could then be reused in new products. The estimated cost to initiate changing the current recycling system from going overseas to be remaining in Australia is $150 million. No firm commitments were forthcoming from all governmental levels and the topic has been tabled until a future meeting sometime in 2019.
While the different waste management organizations and government departments are reviewing and discussing potential resolutions to our recycling resourcing problems, Backyard Bins is devoted to ensuring that all recyclable materials placed in our skip bins are in compliance with the disposal rules governing residential, commercial, and industrial recycle approved and non-approved guidelines. In addition to reusable resources, there are hazardous materials and electronic devices that require separate handling. The professional team of waste management experts at Backyard Bins is able to help you dispose of these special items in the appropriate manner at designated waste management centers. You can find your nearest recycling center at https://www.hotfrog.com.au/find/recycling-centres/wa.
For all your answers on Perth area recycling rules or for help with residential, commercial, industrial, or government waste removal skip bins, click on the Contact Us tab, or connect with the experts at Backyard Bins by calling (08) 9437 3733, by sending us an email at backyardbins@gmail.com. We are here to service your needs 7 days a week. We pledge to see that all of your waste materials are delivered to the right recycling center and in full compliance with all of our local government's waste management standards.
Backyard Bins Team
" [tmm name="backyardbinsteam"]"