Why Choose Backyard Bins?
Backyard Bins is a skip bin hire company that operates in Perth. We have different skip bins of varying sizes that we offer at great prices.
Why do our customers choose us over other companies in the metro region?
1. Dedicated Experts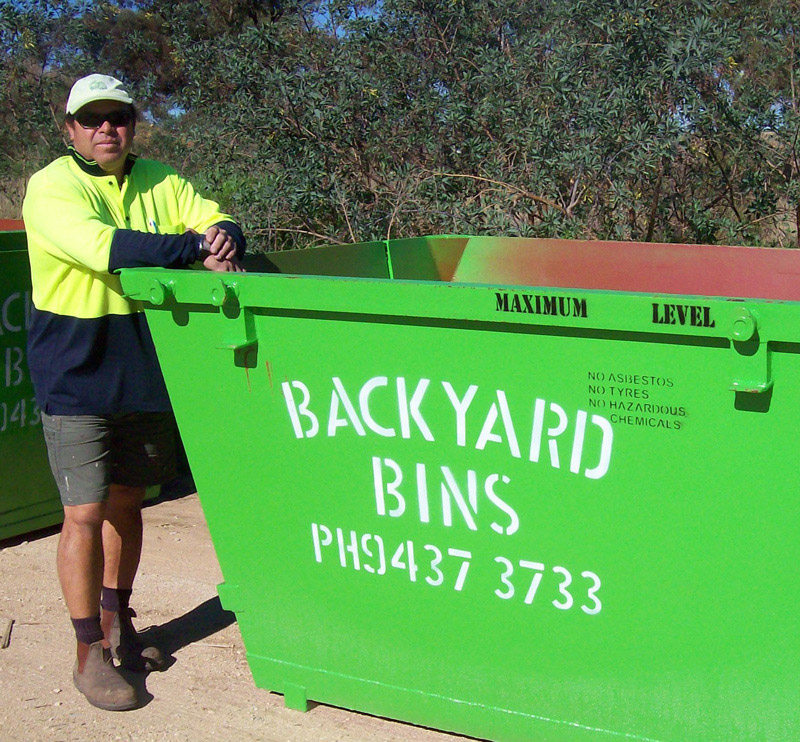 Even before Backyard Bins opened, we have already been passionate about customer service. We want to deliver the best service possible to all our clients in Perth.
We worked in the skip bins industry for a few years before we established this company. It allowed us to gain experience and insight to understand how everything works.
2. Localised Business
Compared to other companies, Backyard Bins is a small firm. We may be small, but this allows us to organise our processes and methods to make sure we deliver (and pick up) on time as promised.
As a local company, we are completely Australian owned and operated. We are well aware of Perth conditions, including the weather. The helps us organise the best possible delivery times for your bin dropoff.
Our customers appreciate a local business owner's personal touch. This natural authenticity enables us to offer the most suitable skip bin for your needs. Backyard Bins is run by real people and not by stockholders or another corporate entity.
3. Family Run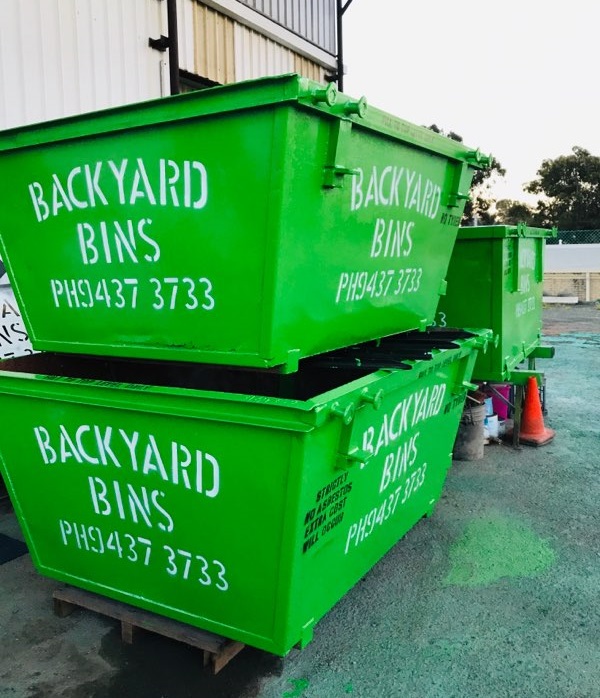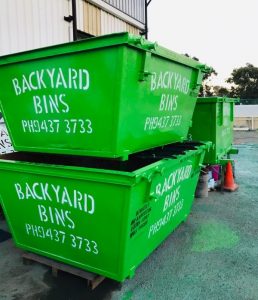 Since 2003 when Backyard Bins started, we have always been a family business. Many customers are now looking for family-operated businesses for many reasons.
With our company, relationships are long-term, which means our clients do not have to worry about our operations shutting down for reasons like disputes and other partnership problems. We have a generational perspective as well. We see ourselves as the stewards of the business for several years to come.
We have a business based on trust, which is an important part of our services. Unlike big companies, we tend to operate a little bit more informally. We build our relationships with our clients and it is quite common to have handshake deals. Rest assured that we want to get things done more quickly.
4. Environmentally Friendly
We always make the effort to keep our services and processes beneficial to the environment. Our service itself helps make it easy for you to clean up your mess. After a long day gardening or tearing down walls, you have heaps of rubbish to deal with. Backyard Bins will take care of it for you.
When you say goodbye to your rubbish in our skip bins, we make sure that our rubbish removal is clean and green. Our processes will not hurt the environment. We place a significant emphasis on being environmentally conscious, especially in waste management and removal.
5. Employing People
As a family-owned and operated business, we are strict when it comes to hiring people. We do not just employ anyone and we would like to keep it a small team as much as possible.
If we need to hire an additional member of staff, we want to make sure everyone is reliable; which is a primary trait of our business. We want our team to care for the customers.
6. Honesty and Transparency with Rates
Prices can heavily affect anyone's business, not just ours. Here at backyard Bins, we strive to offer competitive rates.
Often, a customer would get a quote from us and other companies as well. Then, the customer would return to us after comparing the rates. We try our best to match the competitors' prices.
You can see our rates on the website. Compared to other companies, we are honest and true with our promises. Other companies may not tell the customers that they have the wrong bin size, but they will charge for another size – a much bigger one.
Fairness is essential to our company. Whatever it is you ordered, rest assured that it is what you will get.
7. On Schedule
Customers, especially businesses, want their bins onsite at a certain time. Otherwise, it can be damaging to their business and image. Companies rely on skip bin hire for many reasons, including creating more space, having a safer building site, and saving time and energy. The same applies to homeowners since skip bins can make it convenient to remove waste.
When the agreed schedule is not met, the benefits are reduced and may even be eliminated. Just like you, time is essential. Backyard Bins will never have you worry about timely services. You can schedule the delivery at a fixed schedule, along with the time for collection and disposal. You do not have to check up with us because we will arrive on time at all times.
8. Flexible Offer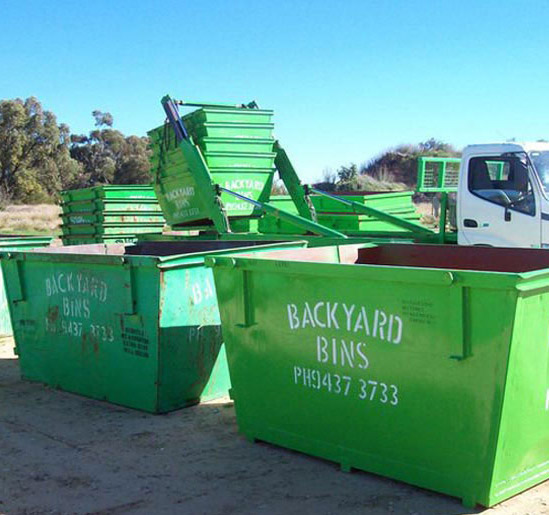 We are a professional business that understands and cares for the customers. Unlike other companies, we will not leave the bins intentionally to charge you for the extra hours. If a schedule is set, we guarantee you that it will be followed. We normally rent out our skip bins from five to seven days.
But since we have a flexible period, you can contact us if you need the bins for a longer time and we will not charge you for it. Some companies would keep charging extra but you will never experience this problem with Backyard Bins.
9. Customer Communication
No matter what the industry, communication with the clients will always be one of the most essential in achieving success. Issues can arise, including changes in the schedule. Some clients may demand certain things.
Whether there are problems or a modified request, you can contact us anytime, seven days a week, by phone or email – even during the weekends. Communication is key in providing the best service to the customers. Backyard Bins is always willing to be on the phone and discuss matters with you.
10. Repeat Business
Many of our clients are repeat customers. People find that we are reliable when it comes to schedules and other agreements. You can call us to have the bins collected and we will be there right away.
If for any reason we cannot collect the skip bin that you have hired, we will contact you and tell you why there is a delay. No matter what happens, if there are issues, you will always know about it.
For us here at Backyard Bins, our most valuable resource is our customers. We focus on customer retention, encouraging them to make repeat bookings with us. It enables us to create profitable relationships that truly last.
11. Customer Feedback
We believe that customer feedback is the true testament of our efficiency. We are proud to say that our clients are happy with our service, which is why many of them choose to hire our skip bins again.
Some customers would call to tell us about how happy and content they are with our services. We strive to be easy to deal with, which is why we are an approachable team. We want our customers to reach out to us if they need assistance with rubbish. Best of all, we deliver, excellent service in and out. We are reachable and we pick up the phone at all times. We never make our customers feel that we are too busy to talk.
12. Customers First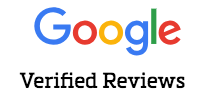 Putting the customers first is beneficial for every business. Backyard Bins ensures our customers are happy. To see evidence of this, view our Google verified reviews here.
One of the things that keep them content is guaranteeing the delivery time is on schedule. The bins should be in the right place as well.
Even for those who want the bin placed in a difficult area, we do our best to accommodate all requests. We always go out of our way to please the customers on the "what, when and why" when it comes to the skip bins they order.